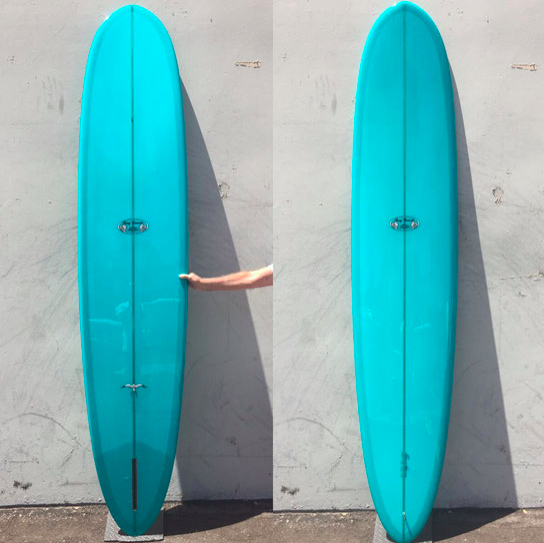 DT2X
チームライダーのJeannette Princeとデザインコンセプトを取り組んだモデルで
シングルフィンで大きな波や掘れた波も乗りたいサーファーにおすすめ。

オリジナルのDT2よりもノーズとテールのアウトラインが少し絞られて
レールは薄く、テールのエッジはハードにシェイプされています。
オールラウンドなシングルフィンロングボードです!!
ショップストックでも9'2"をオーダーしてます。
カスタムオーダーも随時受付けています。
A design concept we have been working on the past year with team rider Jeannette Prince.  Based off one of Jeannette's magic hand shaped DT2 Single Fin boards from the 90's. A completely remastered DT2 model that helps bridge the gap from single fin logs to 2+1 longboard models.  A great user friendly option for surfers who want to experience the same feelings of a single fin (trim, speed, and glide) with the capability to turn more aggressively than a log if needed.  A perfect option for surfers looking for a single fin that can handle bigger waves or steeper sections.  Slightly more pulled in outline in the nose and tail compared with the original tri-fin DT2 model. Rails are more pinched and foiled (thinner in tail with harder edge) to help transition into turns. A great all around single fin longboard.